Atlanta Christmas 5K Run/Walk
PLEASE NOTE RACE IS ON. DELAYED START UNTIL 9:30 AM

About the race
Name: Atlanta Christmas 5K
Distance: 5K Run/Walk
Date: Saturday, December 9, 2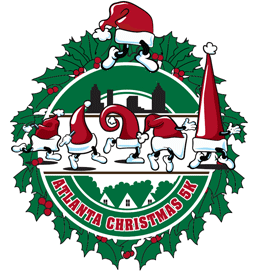 017
Location: Atlanta, Ga.
Virginia Highland
Portion of race proceeds will benefit YWCA of Greater Atlanta
and other charitable causes.
FAST COURSE & PEACHTREE QUALIFIER!!
Claim your spot now for this year's 5K in Virginia Highland
Race closes out early every year - don't procrastinate!
Hundreds of dollars in drawings from local merchants!
- Skinny Santa returns to start the race and give out goodies!
- Long sleeved 100% cotton T-Shirts
- Walkers, strollers and dogs on leashes welcome
- Hundreds of dollars in drawings from local merchants
DON'T MISS THIS ATLANTA CHRISTMAS TRADITION—
JOIN TWO THOUSAND RUNNERS WITH SANTA HATS RUNNING THROUGH THE STREETS OF VIRGINIA HIGHLAND
GREAT RACE EXTRAS
1. Hot Coffee
2. Hot Chocolate
3. Hot Cider
4. Christmas cookies, bagels and great snacks
5. Santa Hats for all runners/ walkers
6. Christmas Music
7. Santa Claus on hand for kids (and adults)
8. Santa will hand out awards
9. Electronic Chip Timing
10. Great quality Christmas Theme T shirts
11. 3 Deep in Age Group Awards
Contact
Ed Williams
Schedule
Early packet pickup at Phidippides Ansley Mall locaton only
Avoid the hassle by picking up race number and t-shirt before race day
December 2, 4, 5, 6 - www.phidippides.com
- Saturday, December 9
6:30 a.m. - 7:30 a.m. - Race Day Packet & T-Shirt Pick-up only for out of town runners or emergency: at YWCA.
8:00 a.m. - 5K Run/Walk.
PLEASE NOTE: Race Packets MUST BE PICKED UP PRIOR TO RACE DAY -
Race Day pick up is absolutely only for Out of Town Runners or Emergency Situations—
RUNNERS MUST PICK UP PACKETS AT PHIDIPPIDES ON THE 5 DAYS WE HAVE ARRANGED FOR RUNNERS.
Runners will pick up t shirt, Santa Hat, bib with chip affixed, etc. NOTE- DO NOT REMOVE CHIP FROM BIB.
ELECTRONIC CHIP TIMING
Registration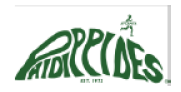 - register online
- printable application

Entry Fees
$30 through July 1
$35 July 2 through December 1
$40 after December 1
Race day registration $40 if not already sold out.
Event closes when registration reaches 2000 or Dec 11, whichever comes first.
Event will take place rain or shine - no refunds will be given
Race bib numbers cannot be switched to another person once assigned. No unregistered runners are allowed.

5K IS LIMITED TO 2,000
Awards and Extras
Picture plaque awards to Overall M & F, Masters M & F, and 3-Deep for M & F Age Groups: 10 & Under, 11-14, 15-19, 20-24, 25-29, 30-34, 35-39, 40-44, 45-49, 50-54, 55-59, 60-64, 65-69, 70 & over. Phidippides gift cards to the Overall M & F and Masters M & F winners.
ELECTRONIC CHIP TIMING!!!
NO LONG PROCESSING LINES - IMMEDIATE RESULTS - RESULTS POSTED ONLINE RACE DAY
Thanks to our friends at Snowtorious for providing us with some free Ugly Christmas sweaters for this year's run!"
Location
- map of the Virginia Highland area

Early parking at Morningside Presbyterian 1411 N. Morningside Dr ATL 30306—( finish line) Walk 100 yards east to N. Highland – walk less than ½ mile south to the YWCA 957 N. Highland near Start line)
Limited parking at YWCA 957 N. Highland ATL 30306 next to Start line
Seven pay parking lots on N. Highland
Marta is recommended . - Marta bus routes for Virginia Highlands - click here.
for Marta route to Virginia Highland and specifically YWCA of Greater Atlanta 957 N. Highland ATL 30306
START: YWCA, 957 N Highland Ave NE, Atlanta, 30306
FINISH: Morningside Presbyterian Church, 1411 N Morningside Dr, Atl 30306
1. START- 957 N. Highland AVE NE Atlanta 30306 ( North Highland & Adair)- in front of YWCA of Greater Atlanta
2. Go south on North Highland
3. Turn RIGHT on Greenwood Avenue
4. Turn RIGHT on Ponce de Leon Place
5. CROSS Virginia Avenue
6. Turn right on Elkmont Drive
7. Bear LEFT at Elkmont/ Brookridge Drive
8. Turn RIGHT on Brookridge Drive (water stop on the right)
9. Cross the Orme Park bridge and bear left to Amsterdam Avenue
10. Turn LEFT on Amsterdam Avenue
11. Amsterdam merges to Courtenay Drive
12. Turn LEFT on Greenland Avenue
13. Greenland merges to Hillpine
14. Turn RIGHT on Wayne Avenue
15. Turn LEFT on Courtenay Drive
16. Turn LEFT on North Highland Avenue
17. Turn LEFT on N. Morningside Drive
18. Turn right into the lot at Morningside Presbyterian (1411 N. Morningside Drive Atlanta 30306)

Course