NEW THIS YEAR - 5K!!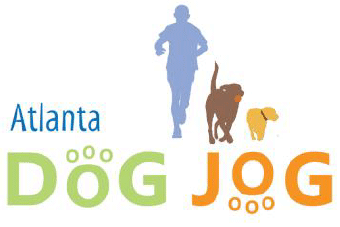 ABOUT THE RACE
Distance: 5K and 1 mile
Date: Saturday, May 3, 2014
Location: Atlanta, GA - Piedmont Park
Join us for the 2014 Vet Heart of Georgia DBA GVMA
Foundation Atlanta Dog Jog in Piedmont Park.
ALL PROCEEDS BENEFIT:
Canine Assistants
SPONSORED BY:
Greater Veterinary Medical Association
Contact Information
Ed Williams - (404) 327-7738.
REGISTRATION:
- 1 Mile fee: $20 until 4/19; $25 4/20 thru 5/1; $30 Race Day registration
- 5K fee: $30 until 4/19; $35 4/20-5/1; $40 Race Day registration
- Running with each additional dog add $15
- Runners welcome to enter without a dog but will not be eligible for awards.
- printable application
- online at active.com
- in store at Phidippides Ansley Mall - 404-875-4268
- Packet Pick up and On-site registration at Main Pavilion Piedmont Park 7:30 a.m. - 8:30 a.m.
SCHEDULE
1 mile run/walk - 9:00 a.m.
5K - 9:30 a.m.
AWARDS & EXTRAS
1-mile Awards for overall M & F finishers with dogs, regardless of dog size. 2-mile Awards as follows:
5K Awards as follows: Top 3 M & F finishers, regardless of dog size. Additional awards for: Top 3 M & F finishers with small dog (< 20 lbs); Top 3 M & F finishers with medium dog (20–50 lbs) and Top 3 M & F finishers with large dog (> 50 lbs).
All participants will receive a 100% cotton short- sleeved T-shirt with colorful Dog Jog theme and bandanas for the dogs
MEDICAL
Water will be provided at the finish for both dogs and humans, and at the halfway point for dogs. Race Veterinarians will be on hand to handle canine emergencies.
SPECIAL REQUIREMENTS:
* All dogs entered must have proof of current rabies vaccination.
* By law, all dogs must be licensed.
* All Participants must sign injury/illness waiver.
* All dogs must be leashed at all times.
* All dogs must compete on a leash no longer than 6 feet.
* Puppies under 6 month may not compete in the 2-mile run.
* Female dogs in heat will not be allowed to compete.
* At the discretion of the race director or race veterinarian, dogs whose behavior is unruly or might prove hazardous to other participants, dogs, or spectators, may be requested to leave.
* No one dog may participate in both the 1-mile and 2-mile races.
* Individuals may run with more than one.
* Baby strollers for both babies and dogs are allowed.
IMPORTANT: This event is safe for the canine runner that has been properly trained. In the case of an animal emergency, veterinary aid will be available. However, you are responsible for the pre-conditioning of your pet. Because of the large numbers of dogs participating, the race directors reserver the right to refuse entry to any dog whose participation could prove hazardous to themselves or others. All decisions from judges are final.
LOCATION:
Race starts below tennis courts Piedmont Park.